Ted Nugent Bars Guns From Virginia Concert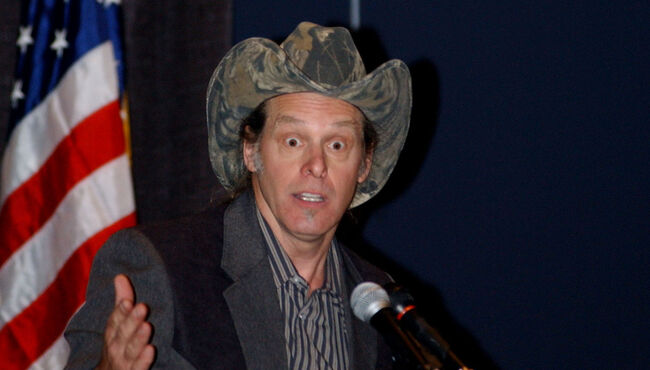 Ted Nugent's outspoken gun rights advocacy did not prevent his team from instituting a strict no-gun policy at the guitarist's show Tuesday night in Roanoke, Virginia.
While most venues do not allow firearms, according to a local NBC station, because the Berglund Performing Arts Theater in Roanoke is publicly owned, it cannot institute a no-gun policy.
Performers at the venue can prohibit guns with a sub-contract, however, and that's exactly what Nugent did to the shock of some of his fans.
About five minutes before doors opened Tuesday, the venue was informed that Nugent — an NRA board member — would not allowed guns inside.
NBC reported the announcement was a change to prior rules. Local police would not say if any threats were issued.
Fans were informed of the policy as they lined up to enter the show. Security found guns on at least two fans, who were told to lock the weapons in their cars before entering.
About 1,000 people attended the show.
"There's always that concern when other people are armed," Roanoke Police Lt. Jason Holt told NBC. "However, if they're carrying legally, then we expect them to behave and act accordingly."
Nugent recently called protests against gun violence by high school students "dangerously stupid" and "soulless."
In the week leading up to the show, a father of a local reporter who was shot and killed on live television called for a boycott of the Nugent concert.
Photo: Getty Images