Two of Tom Petty's Gibson SGs Are Up for Auction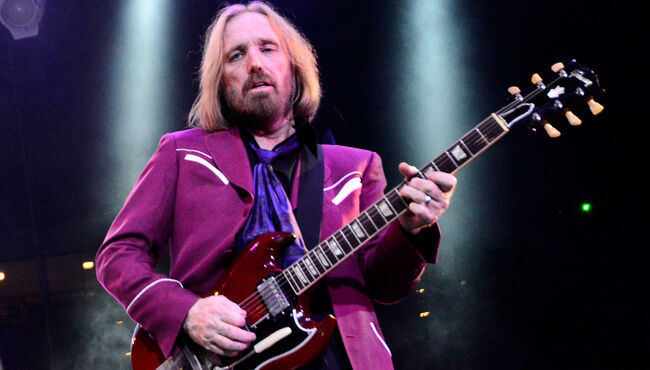 Two of Tom Petty's favorite guitars are now up for auction.
The sale of the two Gibson SGs, along with some of Petty's clothing, is being handled by Heritage Capital Corporation. Norman Harris of the world famous Norman's Rare Guitars in Los Angeles is the current owner of the items.
The guitars in question are a cherry red 1965 Gibson SG and a white 1963 Gibson SG Junior. Both guitars were played and signed by Petty himself.
The red SG is the true prize of the auction. Petty performed with the guitar during his time in The Traveling Wilburys. The price also includes a top hat Petty wore on stage during an 1987-88 tour with Bob Dylan.
Bidding for the red guitar starts at $150,000. It is expected to sell for over $300,000.
Petty reportedly bought the guitar from Harris, and traded it back for a Rose Morris Rickenbacker he fell in love with after seeing it in one of Harris' guitar books.
If you're looking for a bargain, bidding for the white SG starts at just $12,500. Petty came to possess the guitar on loan from Harris after a number of his guitars were stolen before his 2012 world tour. Petty played the white SG during rehearsals and returned it once his stolen guitars were recovered.
For more information on the auctions, go here.
Photo: Getty Images