Feel Good Story: High School Basketball Player w/ Down Syndrome Drains Three 3-Pointers!!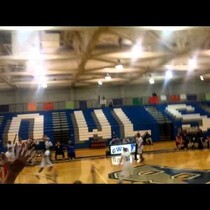 Posted February 11th, 2014 @ 7:02am
18-year-old Kevin Grow was the teams equipment manager for his first three years in HS. Then they gave him the chance to play... They should have made that move a few years sooner!!