Dolphins Open Against the Bucs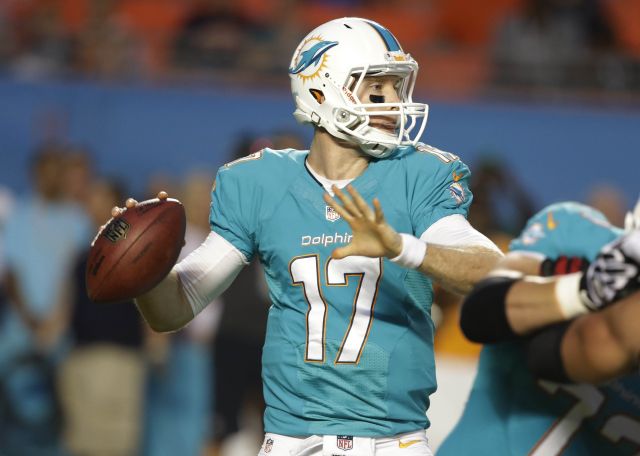 The Tampa Bay Buccaneers will host the defending Super Bowl champion New England Patriots on Thursday, Oct. 5 as part of their 2017 schedule that was released Thursday night.
The Bucs open the upcoming season on the road. Tampa Bay will be away to face the Dolphins on Sunday, September 10th. The Bucs open the home portion of their schedule against the Bears in Week Two.
The Dolphins schedule includes a game against New Orleans in London on Oct.1. The Fins also play the Patriots at home on "Monday Night Football" in Week 14.
The Jacksonville Jaguars open Sept. 10 at the Houston Texans. Their home opener is Sept. 17 against the Titans.
The Jaguars will not have a prime time game for the first time in franchise history.
They will play for the sixth time in London with a game against the Baltimore Ravens at Wembley Stadium on Sept. 24.
In other state sports news...
Steven Souza Jr. went 3-for-5 with a homer, three RBI's and three runs scored as the Rays roughed up the Detroit Tigers 8-1 and swept the three-game series at Tropicana Field. Souza came a single shy of hitting for the cycle. Kevin Kiermaier and Daniel Robertson also went deep for the Rays. For Robertson, it was his first career homer. Erasmo Ramirez tossed five innings of one-run, two-hit ball to improve to 2-and-0.
Jupiter's Tiger Woods is likely done for the season after undergoing a fourth back surgery. No timetable was given, but recovery time is typically six months. The 41-year-old Woods hasn't competed since February.
Egor Koulechov has filed the necessary paperwork to officially join the Florida Gators men's basketball team as a graduate transfer. The 6-5 Koulechov, from Volgograd, Russia, comes to UF after graduating from Rice University. He shot .474 from 3-point range and averaged 18.2 points and 8.9 rebounds per game during the 2016-17 season, earning first-team All-Conference USA honors.